Motivate and reward your sales team
Drive your business towards achieving all its sales targets. Plan goals and manage incentives, quotas and territories assigned to your sales force
Territory & quota planning
Get the most out of the market by defining challenging but achievable quotas and territories.
Benefit from advanced simulation analyses to gain understanding of the economic and financial impacts of possible alternative courses of action.
Insure the best decisions in all market conditions.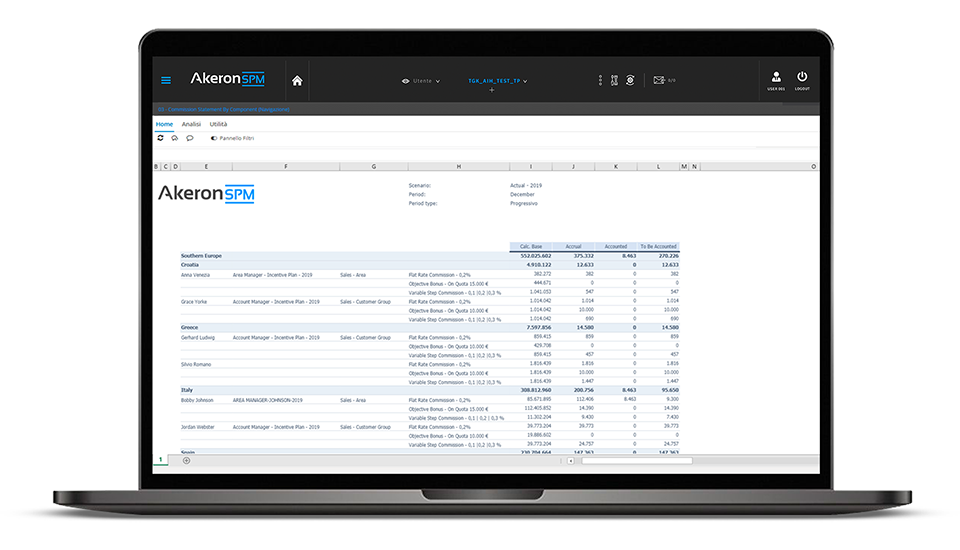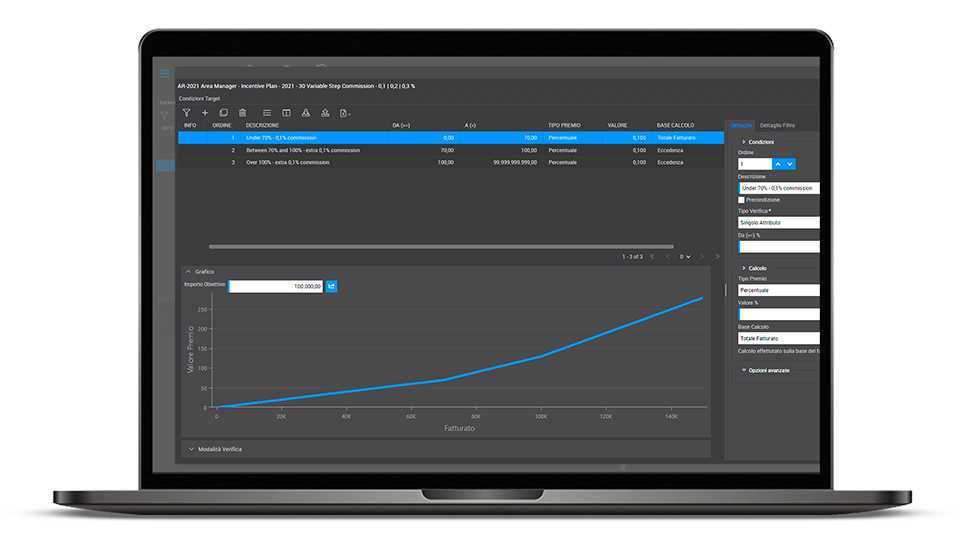 Incentive compensation management
Develop and manage incentive plans that best meet your overall sales goals, without having to submit to any technological limitations.
Guarantee accurate, timely and verifiable payments thanks to automated management of all related accounting obligations.
Implement Contests and SPIFFs to launch new products or improve results during the year.
A single source of data for monitoring the sales performance of each seller, always available for all the functions involved.
Create flexible data models using an optimized UX that allows for the fast generation of self-service reports.
Get access to Excel-like functionalities with the power of native data exploration capabilities.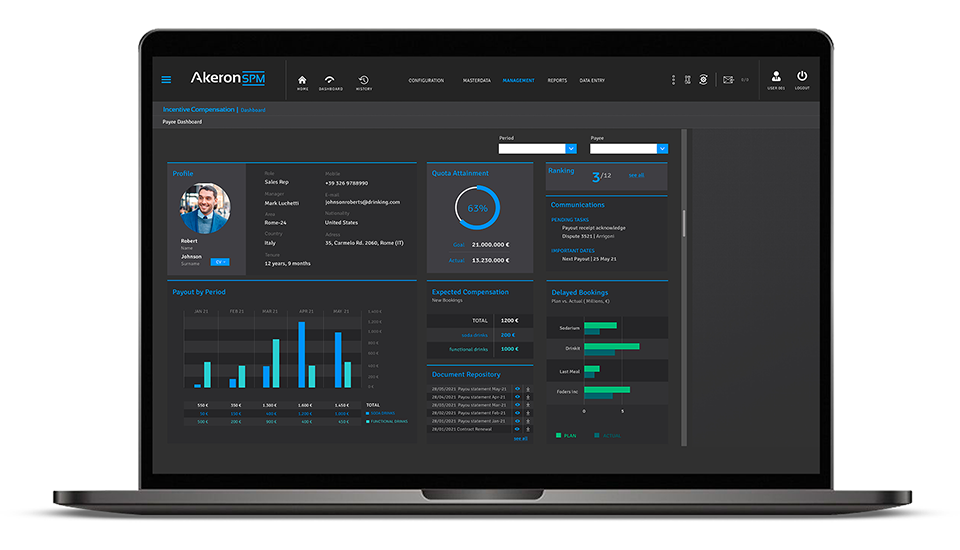 We help the whole team to overcome
the most important challenges​
Sales & sales ops leaders​
Guarantee sales results, quarter after quarter. Improve profitability and sales performance with a single solution.
Improve the accuracy of business budgets and forecasts with data and precise estimates of commercial performance. Optimize the accounting of the key cost items involved.
Manage and incentivize employees and collaborators. Simplify key HR processes and enhance corporate talent.
Track your performance and sales incentives anytime, anywhere. The best solution to support you and your team in reaching assigned targets.
Discover the best way to manage the complexity of variable pay. Optimize all daily activities and eliminate the rigidity of your current solutions.
Centralize and maximize the efficiency of key processes that are scattered and out of control. Optimize technical interventions leaving each user independent in their work.
Sales performance results, always at your fingertips
Monitor your key performance data directly from your mobile device, anytime and anywhere. Deploy our proprietary app or leverage our integration with salesforce solution.
Rewarding collaborators' merit supported by Vulki: the success of Decathlon Italia 
5 rules to build an effective incentive plan
Sales performance management | datasheet